zwartwit fotorealisme tattoos..
Zwartwit fotorealisme tattoos: als een levensechte foto
Is dit een foto of een tattoo? Je ziet het verschil bijna niet meer: dit is een zwartwit fotorealisme tattoo.
Dit is niet iets dat je zomaar kan leren, het is een skill die veel oefenen en doorzettingsvermogen vergt. In deze Inksane-post lees je meer over zwart-witte fotorealisme tattoos.
Ontdek hier alles wat je moet weten over zwartwit fotorealisme tattoos.
Realism tattoo: old portrait
Realism tattoo: famous portrait
Wat is een zwart-wit FOTOREALISME tattoo?
Bij een zwartwit fotorealisme tattoos wordt er enkel zwarte inkt gebruikt. Door die zwarte inkt te verdunnen, kunnen we verschillende tinten zwart en lichtgrijs bekomen om zo dimensie en diepte te creëren. Bij deze stijl kan je nog steeds de huid herkennen doorheen de schaduwen. Als je graag een black and grey fotorealisme tattoo wilt, is het belangrijk om de artiest te voorzien van een goede voorbeeld foto. 
De artiest kan bij een cover-up tattoo kiezen om, naast zwarte inkt, grijze kleur inkt te gebruiken. Deze inkt zorgt voor een goede dekking waardoor de onderliggende tattoo onherkenbaar wordt. Natuurlijk wordt deze inkt niet enkel en alleen gebruikt bij het coveren van een tattoo, het geeft speciaal effect heeft aan de tattoo.
Realismn tattoo of the customers wife with day of the dead make-up and rose
geschiedenis van fotorealisme
Zwartwit fotorealisme tattoos zoals we het vandaag kennen ontstond in de jaren '60. Maar al sinds tijdens de Renaissance in 1500 vinden we technieken terug van het fotorealisme. Meesters zoals Michelangelo and Da Vinci probeerden hun onderwerpen zo waarheidsgetrouw weer te geven door het meten van gelaatstrekken. De stijl kwam pas echt van de grond door het uitvinden van de camera. Op papier is het uitvoeren van fotorealisme al een spectaculaire kunst.
Bij Inksane is zwartwit fotorealisme tattoos een van de meest beoefende stijlen. Onze artiesten zijn hierin sterk getraind en hebben jaren ervaring in deze kunst. 
GAAT EEN ZWART-wit tattoo goed mee?
Zwartwit fotorealisme tattoos zijn minder gevoelig om te verbleken of vervagen door blootstelling aan de zon. Doordat we bij deze soort tattoos maar 1 kleur gebruiken, zorgt dit voor een gemakkelijk genezing en een consistente veroudering. Bij kleur tattoos gaat de naald dieper in de huid om een goed gesatureerd kleur te bekomen. Hierdoor duurt het voor kleurtattoos wat langer om te genezen.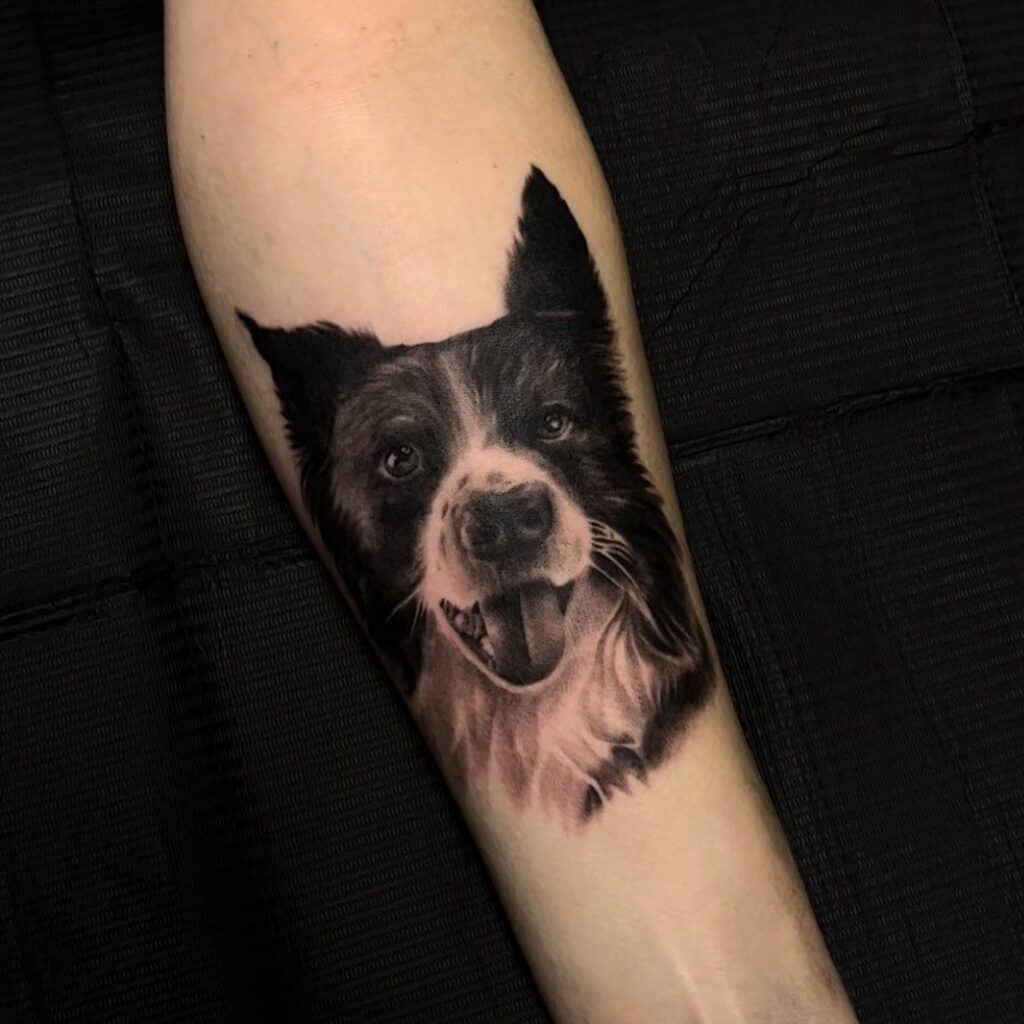 Realism tattoo with elephants
Heb je al gehoord over de Inksane Art Academy?
Bij Inksane verleggen we steeds onze artistieke grenzen. Af en toe worden er experts uit de klassieke schilderkunst uitgenodigd om zowel onze artiesten als anderen bij te scholen. Deze lessen worden gegeven door internationale ervaren lesgevers. Waarom niet uit België? Omdat we ons richten op Europees topniveau. Elke lesgever heeft zijn eigen specialiteit en onderricht dan ook enkel dat. De lessen worden dan ook in het Engels gegeven
Deze unieke uitwisseling van kennis over schilderen, tekenen en tatoeëren onder onze artiesten, maakt van onze studio de ideale leeromgeving voor elke artiest die zich wil ontplooien in zijn specialiteit. Klik hier of op de knop beneden om meer te lezen over onze art academy!
Dit zijn onze zwart-wit fotorealisme artiesten:

Warning: file_get_contents(https://www.tattoogenda.com/app-api/wordpressPluginIArtistsPerGenre.php?authKey=23A3E2F6EAB2B5AE&genreID=1): failed to open stream: HTTP request failed! HTTP/1.1 500 Internal Server Error in /data/sites/web/inksanebe/www/wp-content/plugins/TattoogendaArtistListPerGenre/TattoogendaArtistListPerGenre.php on line 35

Warning: Invalid argument supplied for foreach() in /data/sites/web/inksanebe/www/wp-content/plugins/TattoogendaArtistListPerGenre/TattoogendaArtistListPerGenre.php on line 66