ready for a splash of creativity?
An ideal way to bring more color and movement to your tattoo is through watercolor tattoos. Each splatter of paint is unique, so no two of these are the same. You can combine a watercolor tattoo with a larger, realistic design. The designing is usually also done on paper. The artists use various techniques to make it really look like a watercolor. After all, the tattooing itself is done with a tattoo machine and not a brush, unfortunately....
Want to know more about watercolor tattoos? Read on!
What is a WATERCOLOR tattoo?
In a watercolor tattoo, colorful spots are applied as if it were a watercolor artwork. The minimal use of black lines makes this style different from most genres. It results in softer tattoos composed of subtle changes in color. The colors merge with the skin and fade at the edges. A special method of shading is used, adding depth and shadow, so that these edges also flow with the skin. This style has not been around for long, as tattoo artists used to be limited in the number of colors they could use. This genre is often combined with fine-line tattoos and geometry, mandalas, animals,...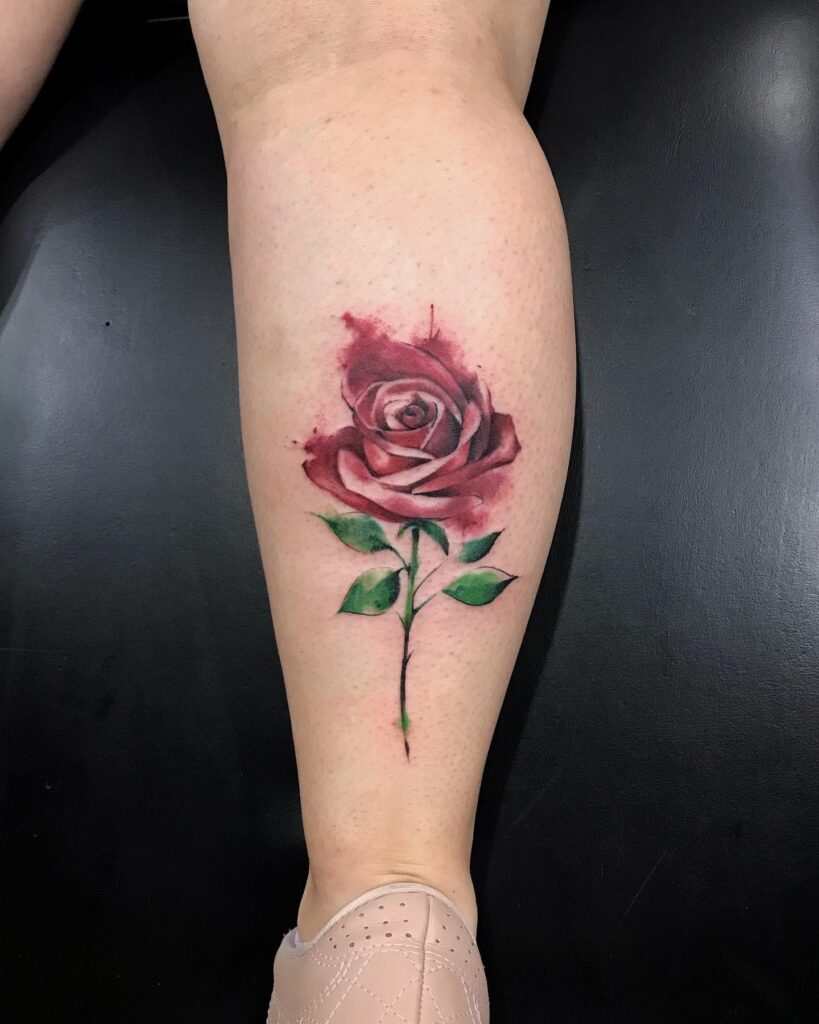 Watercolor tattoo by Maycon Espindola
WATERCOLOR tattoo designs
Practically all subjects can be translated into amazing watercolor tattoos. With a splash of watercolor, you can instantly achieve a more colorful and dynamic look.
Some interesting subjects for watercolor tattoos are rose tattoos and other flowers, animal tattoos, favorite movies, ... It's a style you can apply to practically any subject so, go crazy!
WATERCOLOR TATTOOS aftercare
Taking care of your tattoo takes as long as the tattoo itself. Of course, your tattoo heals after a certain amount of time but it is important to keep taking care of it.
The sun plays a very big factor in this. Therefore, it is extra important to apply sunscreen to a healed tattoo. So, you should try to avoid direct contact with sunlight if your tattoo isn't fully healed yet.
So the aftercare of your tattoo will also determine the "age" of your tattoo so take good care of it!
GETTING A WATERCOLOR TATTOO?
Want to get a watercolor tattoo? You've come to the right place at Inksane. Each artist has their own specialties and that includes the watercolor style. Our reception will help you through the whole process such as choosing a suitable artist and estimating the waiting time and price.
Still have doubts or questions? Our Inksane reception is ready to help you! Contact us here or stop by one of our shops.
See you soon!