The right artist for your next tattoo
Kam Azat is a guest artist specializing in New School. His tattoos are very colorful and cartoony. He often draws his design freehand on your body so that it is perfectly adapted to your anatomy. Looking at his tattoos will instantly make you a happier person, so feel free to scroll on!
Colorful and cartoony figures
Kam managed to win a price on the tattoo convention in Sint-Petersburg with this tattoo of a rabbit on the calf. This is a textbook example of a New School tattoo. The way in which Kam is able to play with the colors, the lighting and the dynamics of the body of the rabbit is amazing to see.
This tattoo was done in 2 sessions.
This client had a chest piece done by Kam Azat in addition to a whole sleeve. The chest is a tough place to get tattooed, it can be a real burden sometimes. The technique behind the effect of making the gemstone in the middle light up is not simple either and shows that Kam Azat has a thorough knowledge of drawing and color theory.
This tattoo was done in 3 sessions.
What our customers have to say
Very smooth and friendly communication! The artist was a perfect fit for what I wanted. Also had a very pleasant experience in the shop. It was very hygienic too! My tattoo was my own concept and the artist drew it out and brought it to life. The placement of the tattoo went very smoothly. I got the necessary info about the aftercare very well explained to me. The tattoo is beautiful, as confirmed by the many compliments I get about it. I would recommend Inksane 100% to anyone who wants a tattoo.
Called first for some info, then stopped by. Friendly reception. The studio is also very hygienic, beautiful and professional. I wanted a text tattoo and was lucky that top artist Azat Kam was present and could receive me a few days later. Upon arrival, he had already made up several designs to my liking. We then fine-tuned them together before inking my body up! The result was amazing. I am very satisfied with my tattoo. Inksane is definitely a must. It was my the first time, but it'll certainly not be the last. Thanks Azat!
My first visit to the shop was fantastic. We were received very warmly and immediately got help. I came to make an appointment and unexpectedly I was allowed to sit in the chair an hour later. My experience with the artists was also great. They were very friendly and thoughtful. Both of us could not speak English very well, but still we could understand each other good enough to seal the deal. He gave good advice on the design of my tattoo. Also got good explanations about the aftercare. I would definitely recommend everyone to come to Inksane. You feel the nice atmosphere and environment from the moment to enter the shop. Keep up the good work everyone!!! Thank you!!!
At Inksane, we have a large range of artists who each specialize in their own style. Kam Azat is one of them.
It is the job of our Inksane reception to match every customer request with the best possible artist. When you send us an email, we'll figure out which style of tattoo you want and therefore which artist is best suited for your idea. Sometimes it might occur that we'll have to email a few questions back and forth in order to have enough info to select the right artists.
Make a tattoo appointment
If you have a preference of your own for a certain artist, for example Kam, we will still double check to make sure that said artist fits the project.
Let's say that's not really the case, then we'll match you with the right artist.
For example, let's say we notice that you want realism in your tattoo and this artist is only specialized in New School (which isn't about realism), we'll link you up with a realism specialist instead.
Choose an artist yourself
Given the fact that Kam is a foreign guest artist, he is not permanently available in Belgium.
So at the time you book an appointment, chances are he hasn't yet arrived Belgium.
Je kan ons voorbeelden sturen van wat je graag ziet, maar dat hoeft niet. Idealiter zijn die voorbeelden werken van Kam zelf.
Het beste wat je kan doen is in woorden uitleggen wat je wilt: bv. 'ik wil een tattoo van deze Pokémon op mijn arm'. Dan gaat Kam zelf zijn eigen compositie maken met jouw aangeleverde foto
You will get to see your design on the day of your appointment. There is always enough time to ask further questions, or to adjust your design.
If you insist on seeing your design in advance, e.g. a few days earlier, you can. Kam may also need to ask further questions during this meeting before he can finalize the design.
An appointment like that takes +/- 30 min. This means that your tattoo appointment is not at the start of his guest spot (=period when he is with us in the shop), but rather in the middle or the end.
Request price and date proposal (free):
Via this form you can tell us what tattoo project you have in mind.
We will give you more information if necessary and a price proposal.
If the idea is not ideal for Kam Azat, but more fitting for another artist, we will tell you.
With the price proposal, you will also get one or more available dates.
You are free to decide if you want to fix a date or not.
This information is entirely free!
The free dates under here are always up to date and only an indication:
Inksane Roeselare
Available dates
Fri 7/7
Tue 11/7
Wed 12/7
Thu 13/7
Fri 14/7
Tue 18/7
Wed 19/7
Thu 20/7
Fri 21/7
Available dates
Tue 26/9
Wed 27/9
Thu 28/9
Tue 3/10
Wed 4/10
Thu 5/10
Fri 6/10
Sat 7/10
Tue 10/10
Wed 11/10
Thu 12/10
Inksane Sint-Niklaas
Available dates
Sat 24/6
Tue 27/6
Wed 28/6
Thu 29/6
Fri 30/6
Sat 1/7
Available dates
Sat 2/12
Tue 5/12
Wed 6/12
Thu 7/12
Fri 8/12
Sat 9/12
Tue 12/12
Wed 13/12
Thu 14/12
Fri 15/12
Sat 16/12
Tue 19/12
Wed 20/12
Thu 21/12
Fri 22/12
Sat 23/12
Inksane Brussels
Momenteel volboekt! Geen vrije datums gevonden.
Available dates
Fri 13/10
Tue 17/10
Wed 18/10
Thu 19/10
Fri 20/10
Sat 21/10
Tue 24/10
Wed 25/10
Thu 26/10
Fri 27/10
Besides tattooing, Kam is also often busy making drawings.
He makes painting and drawings digitally on his tablet. Or just pencil and paper.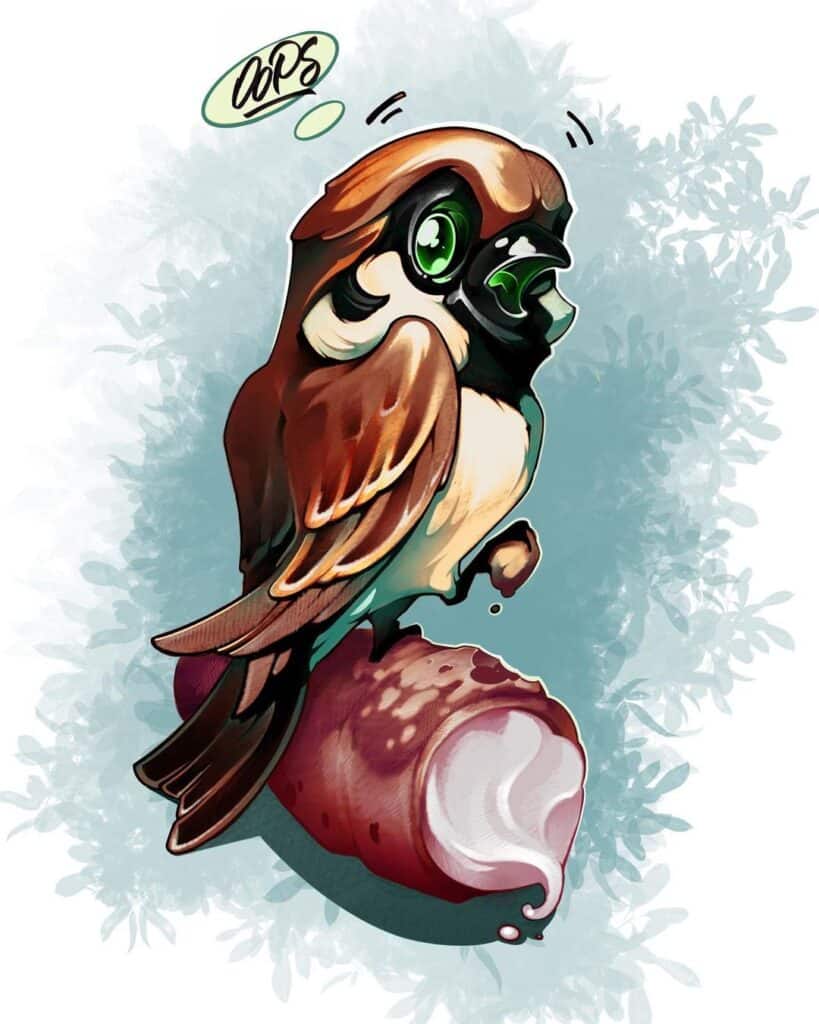 Subscribe here for our Inksane newsletter: